15 Best Accessories for the Xbox One X
3D Insider is ad supported and earns money from clicks and other ways.
The original Xbox made huge waves when it was first released in 2001. With the massive tech giant Microsoft behind it, the Xbox was always destined to be one of the major players in the gaming console industry. True enough, the latest Xbox One X currently stands toe-to-toe with the Playstation 4 Pro at the top of the console gaming hierarchy. Its 4K gaming capabilities, Xbox Live support, and ever-growing library of games ensures that it will remain one of the leaders for years to come.
Although the Xbox One X delivers a superior gaming experience all by itself, the right set of accessories will help you take that experience a level higher. In this article, we have compiled the very best accessories that you should get to go with your Xbox One X.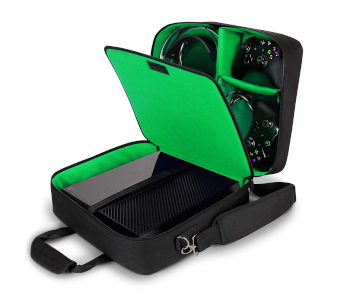 One of the first accessories you will want to get for your Xbox One X is a durable and high-quality carrying case, just in case you want to bring your console to a party at a friend's house or while you're on vacation. We recommend the Xbox One X case from USA Gear for its durability, versatility, and the multiple compartments to house all the accessories you have.
The USA Gear carrying case has an external surface made of water and scratch-resistant RipStop nylon over a lightweight but rigid frame that prevents the bag from deforming under pressure. The internal compartment features a number of padded dividers and compartments to fit up to 4 controllers, plus a few cables, external drives, and headphones without them making scratches on each other. For smaller items such as games and extra cables, the carrying case also has a few external zipped pockets.
The Xbox One X is a pretty big and heavy console, so it's a good thing that the USA Gear carrying case has a travel-friendly padded shoulder strap and a separate strap for hand carrying. The carrying case also has a sleek and professional look – people won't even have any idea that it contains one of the best gaming consoles today.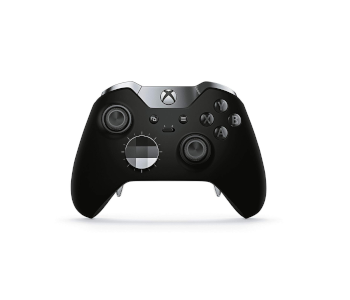 For more competitive gamers, the standard Xbox wireless controller just won't cut it. The Elite version, although a little more expensive, offers a wealth of customization and better feedback response that just might spell the difference between a sweet victory and a crushing loss.
The Hair Trigger Locks located at the back of the controller limit just how far you can physically depress the triggers. Setting your triggers at a partially-cocked state allows you to shoot faster, which is an especially useful skill to have in high-level shooting game competitions.
The Elite controller also has swappable analogue sticks and D-pad, allowing you to customize the controller according to your playstyle. The faceted D-pad is an especially nice touch as it allows you to switch directions by just sliding over your thumb, making it easier to pull off combos in fighting games. The alternative analogue sticks come with a domed surface instead of the concave shape of the original ones.
Through the Xbox Accessories app, you can completely customize the button mapping of your controller. You can even add four additional buttons using the removable paddles on the rear of the controller. This is a level of controller customization that is unequaled by any gaming system and is probably something high-level gamers tinker with on the regular.
Finally, the Elite controller features an improved rubberized grip, so you'll never find your controller sliding around in your hands again even when your palms start to get sweaty. With so many additional features, tt's easy to see how having an Elite controller is pretty much a given if you're aiming for multiplayer supremacy.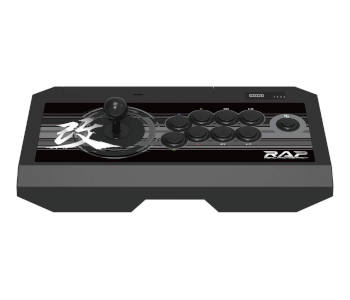 If reigning supreme in fighting games is your goal, then you need one accessory above all: the HORI Real Arcade Fighting Stick. This special controller is compatible with the Xbox One, Xbox 360, and even the Windows PC. The HORI fighting stick controls have been universally acclaimed by fighting game communities around the world for their unequaled reliability and responsiveness.
The HORI Real Arcade features original Hayabusa Stick and Hayabusa Buttons that have been especially designed for fighting games. The Hayabusa Buttons have beveled edges and a silky matte finish, allowing you to effortlessly slide your fingers for quick button-switching. A deeper profile gives the buttons a unique level of responsiveness, perfect for landing those narrow blocks and counterattacks.
Instead of the common bowl-shaped cam structure of traditional joysticks, the Hayabusa stick features a unique V-shaped structure. Not only does this reduce the long-term wear and tear between the cam and housing, but it also results in about a 15% reduction in input load and an increase in responsiveness.
The faceplate of the HORI Real Arcade comes with a sleek metallic finish. The chassis has a sleek shape that provides enough room for storage of connector cables, so you can easily carry the HORI Real Arcade with you on your trips. The HORI Real Arcade is a very well-designed piece of equipment that has probably set the standard for specialized controllers in the field of competitive fighting games.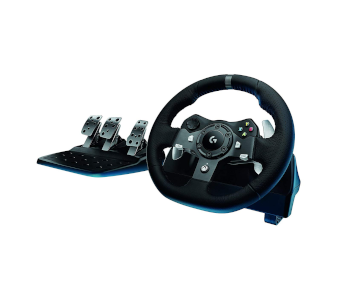 This custom controller pack is made for the gamer who wants to add a lot of realism to some of the best racing titles for the Xbox One X, such as the excellent Forza Horizon 4. This package comes with a sim steering wheel and a set of floor pedals. For about $60 more, you can also get this same package with an additional stick shift.
With this controller set, you can experience you racing games like never before. This steering wheel features a hand-stitched leather cover and stainless steel paddle shifters. The standard game controls, such as the D-Pad and console buttons, are integrated into the face of the steering wheel for easy access. Solid steel ball bearings give the wheel durability, while a 900-degree lock-to-lock rotation allows you to turn the wheel two and a half times in any direction – just like a real racecar steering wheel. A dual motor force feedback simulates the vibrations in every turn you make and the types of terrain you drive over.
The pedal unit is surprisingly responsive. Pressure-sensitive brake, throttle, and clutch pedals simulate the feel of speeding up and slowing down in an actual car. This pedal unit was made for gamers of all sizes, as its pedal faces have provision for repositioning and adjustment. With rubber feet and a removable carpet grip system, this pedal unit will stay exactly where you want them to be.
You don't need a sophisticated racing rig to maximize the experience with this racing controller set. The steering wheel can be securely mounted on any ordinary table using the built-in clamps or the screw mounting bracket.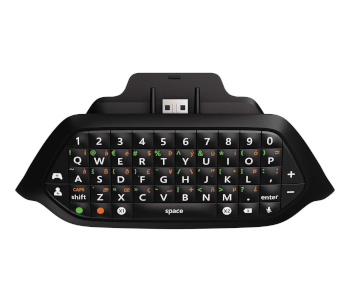 Part of the appeal of multiplayer gaming is the ability to chat with other players. This task can be made faster and easier with the Xbox One Chatpad, a miniature keyboard that slides right into your Xbox One wireless controller.
The Chatpad comes with a standard QWERTY layout and a backlit keypad so you can type in the dark. More than just a keyboard, the Chatpad also has integrated headset audio controls and two programmable buttons that can give quick access to your favorite features, such as taking screenshots or launching particular apps.
If you do any chatting at all while in multiplayer, then this Chatpad is a non-negotiable accessory. It allows you to send messages and enter codes at a fraction of the time that it would take you using an on-screen keyboard.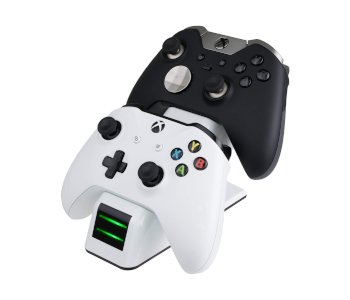 The biggest struggle in having 2 wireless controllers that you use regularly is the difficulty of having to charge them regularly. Worry no more, as the PDP Charger for the Xbox One X wireless controller can accommodate up to 2 controllers at the same time. This charger also comes with two 1200 mAh Energizer battery packs that give up to 35 hours of playtime. Not only does this charger make it easy to charge 2 wireless controllers at the same time, but it also charges at a rate that is twice as fast as regular charging cables.
The PDP charger comes with an innovative design that allows charging of the controllers by simply docking them into custom-shaped docking stations. The charger works with both the standard and elite versions of the Xbox One wireless controllers. Aside from being perfectly functional and convenient, the PDP charger also has a sleek design that combines matte and glossy black and chrome finishes that perfectly complement your Xbox One controllers.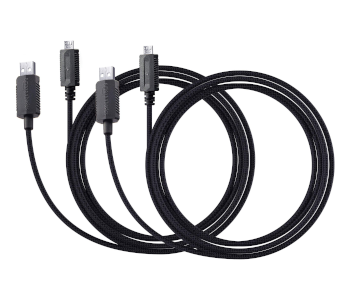 The worst moment in a gamer's life is when they are in the heat of the moment and their controller's battery runs out of juice. Save yourself from this frustration with the Xbox One Play and Charge Kit, a lithium-ion battery pack that connects directly to your Xbox One wireless controller. With this battery pack, you can say goodbye to using expensive and environmentally harmful disposable batteries.
Charging the Play and Charge battery pack takes only 4 hours, and its 1400 mAh battery is enough to power the wireless controller for up to 30 hours of continuous use. It comes with a 9-foot USB to micro-USB charging cable which should be long enough to not get in the way of your gaming.
Another nice feature of this battery pack is the fact that you can charge it using your Xbox One X even when the console is turned off, similar to how you charge a wireless controller. This means you can leave the battery pack charging while you sleep and have it ready when you wake up for a whole day of uninterrupted gaming. With the Play and Charge Kit, you can play for hours without having to worry about replacing batteries.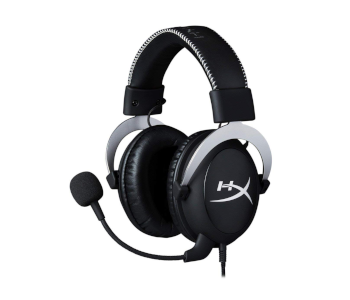 Playing games with your TV's audio system is perfectly fine, but nothing can beat the immersive experience of using a gaming headset. This is exactly the promise of the HyperX CloudX, an official Xbox-licensed gaming headset that has been tested and approved by Microsoft.
The HiFi-capable HyperX CloudX boasts of exceptionally rich sound quality with enhanced bass and crystal-clear low, mid, and high tones. The headset also has a detachable noise-cancelling microphone for multiplayer in-game chat. Convenient in-line audio controls allow you to adjust the volume and mute the microphone quickly.
You will probably be spending hours with these headphones plugged into your ears, which is why it was designed with comfortable memory foam ear cushions and headband. The interchangeable ear cushions are a nice touch, allowing you to choose between leatherette and velour depending on which material you're more comfortable with. A solid aluminum frame gives the HyperX CloudX long-lasting durability, while the included hard-shell carrying case keeps it safe should you decide to stick it in your backpack.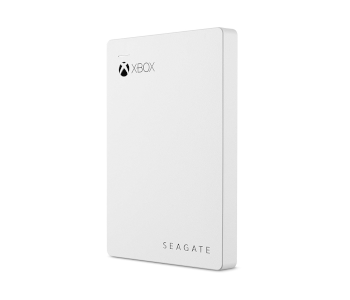 A consequence of the enhanced visual appeal of games enhanced for 4K is that they end up occupying a bigger storage space. Despite the 1TB capacity of the Xbox One X, long-time gamers will eventually find themselves running out of space for new games. When this happens, then we recommend that you get the 2TB Seagate Game Drive especially designed for the Xbox.
This external hard drive for the Xbox is exceptionally compact and requires no external power. A plug-and-play setup means you can use it right away to store your new games with no complicated setup procedures. It is equipped with USB 3.0 technology for super-fast data transfer rates, ensuring that you experience games as if they were installed directly in the console's hard drive.
A great feature of this external hard drive is that it comes with a 1-month Xbox Game Pass membership, giving you access to more than 100 games and exclusive offers and discounts from the Xbox store. This is a nice little bonus on top of the additional storage space that the Seagate Drive provides.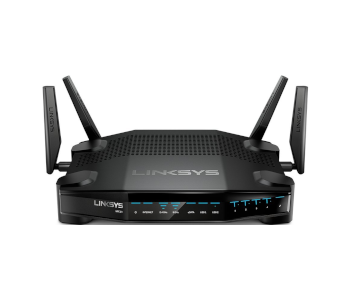 If you are a competitive multiplayer gamer, then you simply must have the advantage of a dedicated gaming WiFi router. The WRT Gaming Router from Linksys not only has an impressive 1.8 GHz dual-core processor for high-speed data processing, but it is also equipped with a Killer Prioritization Engine that recognizes your Xbox One X, and prioritizes and accelerates the Xbox Live gaming network above all other network applications.
The result of this prioritization algorithm is up to 65% reduction in ping on the Xbox Live network. The faster response time reduces peak ping rate from 74 ms to as low as 17 ms – a huge improvement that could just be the edge you need to reign supreme over all other players.
Viewing network parameters is made easy with the router's intuitive interface which lets you see the connected devices and manage advanced network settings. The dashboard is still focused on gaming functions with capabilities to check network speeds, network storage status, and the Killer device connection status.
The WRT gaming router isn't just an excellent router for your Xbox One – it also performs great for LAN parties with its 4-port pro-grade Ethernet switch. An ultra-fast eSATA port provides high-speed access to shared network devices, making the WRT gaming router an exceptional router for handling the requirements of multiple workstations.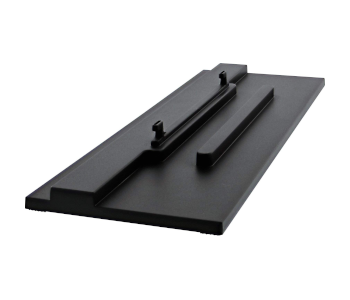 The Xbox One X can take up a lot of real estate on your TV stand, which can be a problem especially as you add more games, controllers, and peripheral cables. The PowerA Vertical Stand for the Xbox One X solves this problem by providing a secure and stable base where you can vertically mount your console.
This is an officially licensed product that was made specifically for the Xbox One X. It locks securely into the console and has an extra wide base for extra stability. The bottom side of the base has 6 rubber non-slip pads that keeps the vertical mount from sliding around. The mount was also designed to leave as much of the rear portion of the console open to promote maximum air venting.
The stand comes with a gorgeous black matte finish that blends perfectly with the Xbox One X. Put together, the stand and the console look just like a single, solid unit. The PowerA vertical stand may be one of the cheapest accessories you can get for your Xbox One X, but you will certainly be thankful for all the space you will end up saving.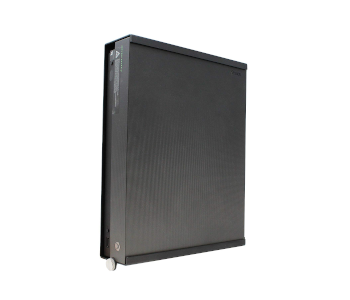 An issue with buying a dedicated gaming console like the Xbox One X is that it tends to take up a lot of space near your TV. Between the additional power cables, the HDMI cable, the controllers, and the console itself, your TV space could end up getting really cluttered. This is the exact problem that the HumanCentric Mounting Bracket for the Xbox One X seeks to address.
This bracket gives you some much needed space by allowing you to mount your Xbox One X to the wall near or directly behind your TV. It also allows you to keep all the extra cables hidden from plain sight, effectively keeping your TV space looking clean and decluttered. Mounted up on the wall, your Xbox One X is kept safe from spills and scratches.
The HumanCentric mounting bracket comes with the standard 100mm and 200mm VESA holes and includes all the drywalls and anchors and screws you will need. It is made with sturdy stainless steel with a powder-coat finish to protect from rusting or chipping. Since this mounting bracket was designed specifically for the Xbox One X, it fits the console like a glove.
The design of the mount was made to promote maximum airflow from the cooling vents of your console, ensuring that it is kept as cool as possible. The mount was also designed to preserve easy access to ports, and output jacks and cables. All in all, this is an intelligently designed mounting solution for the Xbox One X that performs well in all departments.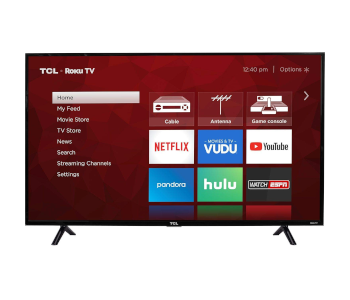 The biggest upgrade made for the Xbox One X is its support for 4K gaming, giving games a richer and more detailed visual appeal. Make sure that you take full advantage of the 4K capabilities with your very own large-format 4K TV. We highly recommend the TCL 55-inch 4K Smart LED TV for its Ultra HD picture clarity with superior contrast and clarity provided by the Dolby Vision technology with high dynamic range. With TCL's Contrast Color Zone technology, the TV automatically identifies localized areas of contrast, delivering precise color reproduction and a more pronounced HDR performance in any type of virtual environment.
The TCL 55-inch LED TV offers the ultimate immersive gaming experience with its bright highlights, rich colors, and dark shadows. True to its claim of being a gaming TV, the TCL 55-inch LED TV features exceptionally low input lag, making it one of the best TVs for high-paced gaming.
Aside from the superior picture quality, this LED TV also comes with Smart features that offer access to more than 500,000 movies and TV episodes thru Roku TV. An enhanced remote control allows you to use voice commands to change channels, find movies, or to switch input to your Xbox One X console.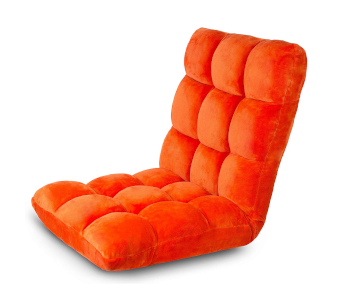 There are hundreds of gaming chairs available in the market, but there are probably only a few that look as good as the BirdRock gaming chair. The BirdRock gaming chair is probably the only gaming chair that will seamlessly blend with your room's aesthetic.
Made of comfortable chopped memory foam lined with soft plush fabric, you can sit luxuriously on the BirdRock for several hours on end. With 14-position articulation, the BirdRock gaming chair can be laid flat to take a nap, reclined for relaxed lounging, or positioned at 90 degrees for the best gaming stance. In fact, this is a gaming chair that can be used way beyond gaming – you can use it as an extra seat for guests, as a lounge chair while reading a book, or a cushion for meditating or for doing floor exercises.
The level of articulation of the BirdRock gaming chair also allows it to be stored easily. You can lay it flat and keep it under your bed or in your closet. If you have several pieces of this gaming chair, they can be easily stacked on top of each other, saving on precious storage space. If you are planning on spending hours and hours playing games on your Xbox One X (let's face it, you probably will), then it's definitely worth investing in a high-quality gaming chair.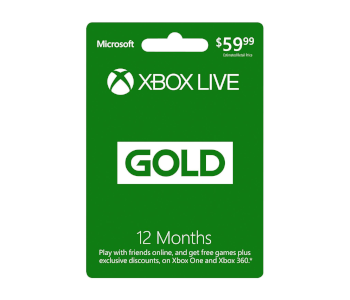 The Xbox One X is an excellent console on its own that features some of the best games available today. However, there is an entire world of Xbox gamers out there and playing with them – whether competitively or in co-op – gives an entire added dimension to the gaming experience. With an Xbox Live subscription, you have access to one of the best community of gamers and a dedicated multiplayer server that maximizes speed, performance, and reliability.
This subscription comes with a Gold tier membership, which we highly recommend if only for the 50% to 75% discounts you get on selected titles in the Xbox Store. With Gold membership, you can enjoy a library of free games every month that is worth up to $700 in a year. You will also have the additional privilege of prioritized matchmaking, resulting in less time spent waiting, and earlier access to newly released games and DLCs.
Final thoughts
The Xbox One X is an exceptionally powerful gaming console that features some of the best games that we have seen so far. The design of the Xbox One wireless controllers in particular have been lauded for helping elevate the level of competition in the eSports arena.
With popular titles such as Halo 5 and the Forza series exclusively available in the Xbox consoles, it's pretty much a certainty that this console will remain relevant for the coming years. Although rumors of the next generation Xbox console being released in 2020 have been persistent, we don't expect the Xbox One X to lose popularity anytime soon.
The accessories we have listed here are the ones we consider that can elevate the gaming experience. Multiplayer gaming, access to discounts on new games, enhanced immersion, and customized controls – these are just some of the aspects that can make gaming with the Xbox One X several degrees better.